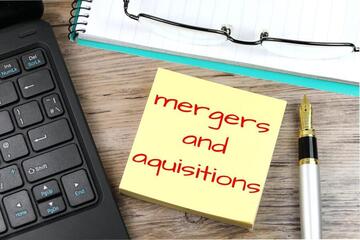 Mergers and acquisitions in the global logistics industry had a combined value of 64 billion U.S. dollars in 2019 alone. At the same time, it is well known that most deals fail to realise the expected value.
When performing due diligence, either on a logistics asset or to understand the impact of a merger on the target's logistics costs, far too often the buyer relies on strategy consultancies with little or no operational experience, who rely on template lists of questions and data, providing investors with the data gathered but with relatively little insight to support a business decision.
At Graphene Partners, we do it differently.
We know where the skeletons are buried. We know the tough questions which need to be asked, and most importantly – we know how to interpret the answers. Our Clients receive our insight and actionable recommendations. With decades of experience in the logistics industry, our senior team is comfortable advising Boards on investment decisions, because we have taken these decisions ourselves, for our own P&L.
We bring our significant operational experience to support either the buyer or their advisors.  Having participated in a logistics-related deals worth almost half a billion EUR, on both buy and sell sides, we are well versed in M&A and frequently work with some of the world's largest private equity investors.
Ready to find out more?
Contact our Managing Partner
Adam Chazanow