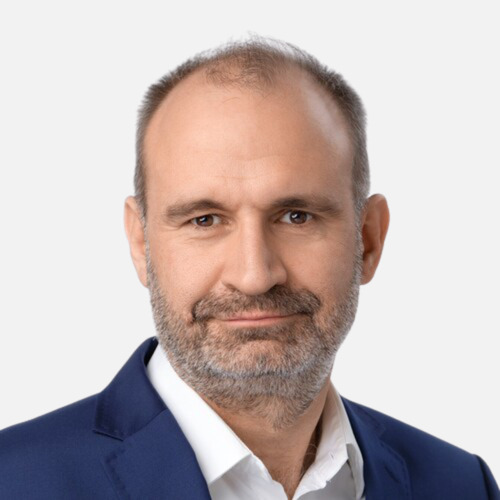 Contact Info
Marek Dymarski
Senior Partner
Marek is one of the most respected retail logistics professionals with a demonstrated history of working in the fields of Supply Chain and Logistics at Board level, managing large scale international operations as well as playing important roles in management consulting industry.
For eleven years, Marek held senior supply chain roles within the Metro group of companies, including regional responsibility for change management projects across Central and Southern Europe. Since leaving Metro, Marek headed the logistics and supply chain functions at Empik and Korablik, one of Russia's leading children's retailers. Marek joined Graphene Partners in July 2015.
I have been participating in fascinating supply chain management projects for almost thirty years. I have had the opportunity to carry out tasks related to almost every aspect of logistics throughout Europe. For more than five years, I have been helping Graphene Partners' customers to realize their plans. My team and I provide solutions that bring concrete benefits. I specialize in projects related to inventory management and optimization, supply chain design and optimization and real estate projects. I have years of experience in both retail and e-commerce.