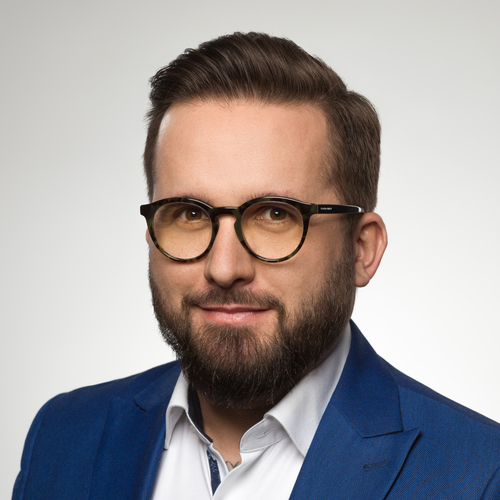 Contact Info
Marek Gołąbek
Director, Solutions Design and Operational Audits
Marek has 17 years of professional experience. He has worked in various industries, including FMCG, retail, e-commerce, DIY, and aviation, where he has led numerous projects across the supply chain, including contracting of 3PL services, outsourcing of manufacturing, and systems implementations. 
Marek built his career in companies such as Fiege, Airbus/PZL, Metro Group Logistics, and Castorama. Before joining Graphene Partners in 2018, he managed the Supply Chain and Customer Service function at Orangina Schweppes Poland, where he was responsible for managing four external production factories and logistics providers. He led tenders for new factories and logistics services and managed the implementation through to successful start-up. Marek was also responsible for the development of new flavours and packaging, as well as the reorganization of the customer service department to become fully customer-centric. 
At Graphene Partners Marek manages the Solutions Design and Operations Audit Team. He specializes in project management, solutions development, cost and service benchmarking as well as tendering/negotiation of conditions with 3PL on behalf of clients. 
The experience I have gained working at logistics operators, retail chains, suppliers, a start-up and within the aviation industry gives me a broad perspective and allows me to apply my practical knowledge, creating value for our clients. My greatest satisfaction comes from successfully implementing the concepts our team develops for our clients.